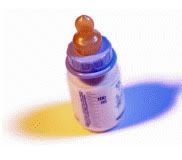 Yesterday, the Chicago City Council passed the nation's first municipal ordinance designed to protect children's health by eliminating bisphenol-A from baby bottles and sippy cups sold in the city. It becomes effective as of January 1, 2011.
Bisphenol-A is used to make plastics clear and shatter-resistant. BPA mimics the hormone estrogen. Recent studies have raised concerns about the effect that the chemical can have on the prostate gland, mammary gland, and reproductive development of fetuses, infants, and children.
"I am hopeful that by passing this legislation in Chicago, we can begin a nationwide movement that will inspire other municipal and state jurisdictions to eliminate BPA from food containers in their communities," said Chicago Alderman Manny Flores, who sponsored the ordinance.
Source: Environmental News Service (May 13, 2009)