We received a great MomSelect Product Preview Pak to let us test some great products and one lucky winner will get a share in the loot.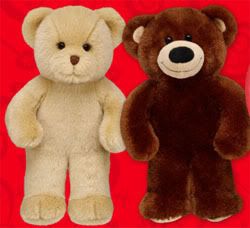 Included in the pack was an awesome plush puppy dog from Build-A-Bear, which my boys proceed to fight over who got to become the owner of. Build-A-Bear really is a fun place to take the kids and bears now start at just $10.00. Of course, keep the accessories are where things start getting pricey but they are just so darn cute who can resist? On a recent trip, we left with Batman and Fireman bears in tow. They also have great party options with Build-A-Bear Party that start at just $10.00/guest and that includes a plush animal and for under $15.00/guest they can even get an inexpensive outfit too. Plus they have relationships with many mall food vendors to provide refreshments for your party after your guests creat their new pals. [Visit Build-A-Bear now.]

Another item included in the pak was a sample of All Clear. I love All Clear. I was so glad this came out when I had my second son because he has allergies and sensitive skin so we loved having an inexpensive, gentle option to those baby detergents. I'm a huge fan of All - Fresh Rain too. [Get $1.00 off coupon for All Clear.]

Newbaby.com also provide us with some great band-aid holders. Newbaby.com lets you connect with other new moms to share thoughts and ideas, ask and answer questions and blog about your personal experience. Share your photos, videos and audio in easy to use online tools, while accessing nationally recognized Expert's advice. And it is all for FREE. [Visit Newbaby.com now.]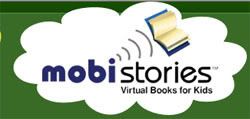 Mobistories.com lets you download virtual books to your PC, MAC, iPhone or iPod. Cute narrated stories for children under 10 that you can download. The cool thing about MobiStories is that they're meant to be mobile - take them with you either on your laptop or portable device.

What You Can Win
Now it's your turn. Here's what one lucky Goodies for Mom reader has a chance to win from the MomSelect companies:

Enter to win
Just visit any of the sponsors mentioned above. Then come back here and leave us a comment telling us your favorite product on that site. Deadline: Monday, January 12, 2009 at midnight EST. Open to US Residents only.
More ways to win
Extra entries for (1) linking to this contest, (2) subscribing to our feed or newsletter or following us with Blogger, or (3)having a link or button to the Goodies for Mom site on your site. Just leave us a separate comment letting us know. Make sure to share your links with us. This gives you four chances to win!
Visit one of the sponsors now: