This holiday season, more and more people are looking at ways to make their holiday just a little "greener." Goodies for Mom wanted to help so we created the "Goodies for Mom Green Holiday Gift Guide." There is something for every member of the family. Plus, check out the many discounts many vendors are offering also.

Watch for lots of green giveaways and reviews coming this week!!!

For Dad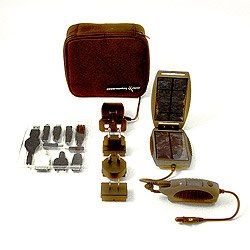 Powermonkey Explorer Solar Charger

This solar panel is charge by the sun. Just hang it from your backpack, a window or leave in the car. Then use one of the 10 adaptors provided to charge many of your digital devices. The Powermonkey is compatible with the majority of standard mobile phones, iPods, Blackberrys, Bluetooth, PDAs, Sony Playstation, and most digital cameras. It even includes a universal charger with interchangeable heads that work in 150 countries.

Available from the Field Museum Store.


Sonos Multi-Room Music System

This is the first ever wireless multi-room music system. It lets you listen to music in every room of the house. The 'Green' music product saves on energy, while providing a musical santuary in your home. Listen to the same music throughout your home (in up to 21 rooms in the house), or different music in different rooms at the same time, from the backyard to the bedroom. Sonos gives users access to millions of songs, including songs from their personal music services (Rhapsody, Napster, etc.), Internet radio and their personal music collections.

Available from Sonos.


Swellfoop Animal Tees

Swellfoop offers unique gift ideas for each member of the family but dad will be sure to love these eco-friendly t-shirts. Each of their shirt designs feature a silkscreen of a rare animal along with a positive tagline, such as "Be Green and Live Gently." They also donate 10% of proceeds to non-profits to support environmental causes.

They are offering Goodies for Mom readers FREE SHIPPING Code with coupon code "goodiesformom".

Available from Swellfoop .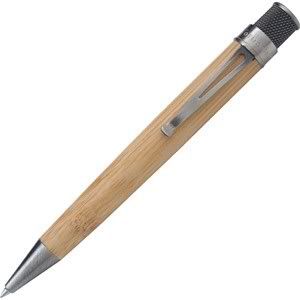 Retro 51 Bamboo Tornado Roller Ball Pen

The Retro 51 Bamboo Tornado's barrel of is made from bamboo, a renewable resource, that is as beautiful as it is durable, and it is loaded with environmentally friendly easy flow refill. With your purchase of a Bamboo Tornado, Retro 51 will make a donation to the Arbor Day Foundation to rescue 250 square feet of rainforest, and the habitat it protects.

Available from Paradise Pen.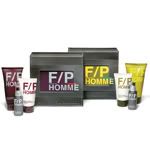 F/P Homme Gift Set

NUMERO 001 is a fresh, green, energizing fragrance characterized by aromatic notes of sage and ginger. A superb blend men are sure to love. This set contains: Shower Gel (8.4 fl oz.), After Shave (4.2 fl oz.), and Body Spray (1.6 fl oz.). It all comes in a Reusable photo box, which includes a photo frame and turns into a memories box.

Available from Fruit Passions


For Mom

Oriental Windchimes

These oriental windchimes are a great addition to your garden or home. Ten mineral pillars are hung from a wooden base and ring. Fully assembled and ready to hang.

Use coupon code: "GOODIES" for 15% on all orders through December 31, 2008.

Available from Giver NY Online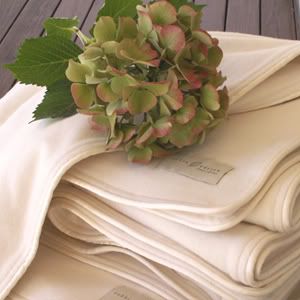 Robbie Adrian Luxury Organic Blankets

Robbie Adrian luxury organic throw blanket for adults is made from super soft 100% certified organic cotton fleece on both sides and edged with natural silk charmeuse piping. Their organic cotton yarn is spun and knitted in the US. All Robbie Adrian luxury organic blankets are machine washable on gentle cycle and dryable on low heat, for best wear. Elegant, warm and just the right weight – you'll be delighted with your Robbie Adrian luxury organic throw!

Available from Robbie Adrian



Tree of Life Pendant

Featuring a gold-plated tree on a sterling silver charm, plain or surrounded by the poignant inscriptions, "May the Lord bless you and keep you," or "This is a beautiful world I have given you," the pendants are a stylish holiday gift for mom. Alef Bet has chosen for a portion of the proceeds from each Tree of Life pendant sold will be donated to the National Resources Defense Council. Based in Los Angeles, Alef Bet is headed by a mother-daughter design team who feel that fashion and spirit are intertwined in their work and whose designs combine traditional themes with contemporary feeling.

Available from Alef Bet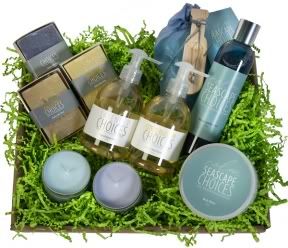 Ultimate Tub Therapy

This basket is chock full of great organic products to help provide you with a luxury spa experience in the comfort of your home. It contains everything necessary for head-to-toe relaxation in a variety of refreshing, calming scents. The high quality products in this reusable basket come from The Enterprising Kitchen. The Enterprising Kitchen is a fair-trade, nonprofit enterprise that provides workforce development and support services for women working towards self-sufficiency and economic independence, purchasing these baskets helps support this worthy organization.

Available from Thats Caring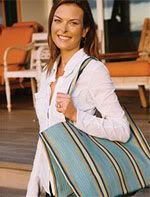 Gypsystyle Bags

Former celebrity stylist Noel Ciani's Gypsystyle bag collection is made of 100% recycled plastic from post consumer plastic soda bottles. Gypsystyle's practical designs come in a vibrant array of colors. They are perfect for the beach, farmer's market, weekend retreats or just a day out with the kids. The Gypsy tote has a multitude of pockets and pouches, and is perfect for eco-conscious moms on the go. The bags are stylish, but reasonably priced, and their fun fabric is featherweight and water-resistant.

Available from Gypsystyle


Willow Creek Memory Blankets

Clothes have so many memories, be your child's layette, your teenager's sports t-shirts, or your mother's house coats. Willow Creek Studio recycles them into a beautiful Memory Blanket that you can cherish forever. Just collect your favorite items and mail them to Willow Creek Studio along with the Memory Blanket Order. (Allow 5-6 weeks delivery so you may need to put all the clothes in the box with a note explaining the gift but it will be more than worth it.)

Available from Willow Creek Studio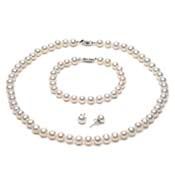 White Freshwater Pearl Jewelry Set

This cultured Freshwater pearl necklace set from Pearls of Joy includes a 17.5 inch necklace, 7 inch bracelet and button-shaped earrings. Many people do not know but cultured pearls really are the only "green" gemstone on the market. They're a sustainable aquaculture resource.

Goodies for Mom readers can get a lifetime 10% discount at http://www.pearlsofjoy.com/ by using coupon code: "blog10"

Available from Pearls of Joy


Green House Cleaning from Maid Brigade

What mom would not love to have her house cleaned for her? And what if you could get it cleaned with eco-friendly, safe products too? Green house cleaning is better for human and pet health than traditional cleaning - and of course better for the environment. Maid Brigade is a national housecleaning service with over 400 service areas throughout the US and Canada. Their cleaning teams are bonded and insured, plus uniformed, trained and certified in Green Clean Certified(R) house cleaning.

Available from Maid Brigade


Chewable Jewels

Just what every mom of babies needs is cute functional jewelry. Dr. Bloom's Chewable Jewels are teething jewelry invented by a dentist that offer style and safety by design for moms and their babies and toddlers. They are FDA approved, free of harmful chemicals and materials, and are both durable and stylish. Starlight has partnered with Dr. Bloom's Chewable Jewels™. With every plum colored piece of jewelry sold on http://www.chewablejewels.com/, $1 is donated to Starlight.

Available from Chewable Jewels


Cadeluna Necklace

The Cadeluna is a lightweight necklace that really shows off the unique dye patterns of the vegetable ivory material. All of the Palma Collection items are made from tagua nut, a vegetable ivory. More specifically this nut comes from a palm tree that only grows in the tropical rain forests of the South American Pacific coasts. The nut is non-toxic as are the dyes used and their is no scent. These nuts are handcrafted into these beautiful pieces by their talented artisans. The collection includes necklaces, earrings, and bracelets.

Use discount code "goodiesformom" to receive 10% off your purchase.

Available from Palma Collection

Baby


Ecochic by BabySpareWear Organic Recycle Kit

Eco-friendly essentials for little fashion emergencies on the go. This certified organic cotton kit includes a soft and luxurious 100% organic cotton jersey long-sleeve tee and matching pant. Each garments feature low-impact dyes and water-based eco-friendly screen prints.

Get 15% off until 02/07/2009 using coupon code: goodiesformom

GIVEAWAY: $25 gift certificate code. (minimum purchase $25). No expiration date.

Available from BabySpareWear


Wee Generation Eco Diaper Bag

The Wee Generation Cradle-to-Cradle Baby Bag features a PVC-free material made from recycled water bottles. Removable inserts include an insulated feeding tote, changing tote and changing pad. It's great for mommy and baby. The bag comes loaded with $100 worth of eco-friendly treats and 100 percent of the profits from the purchase of a Wee Generation bag directly benefit Healthy Child Healthy World.

Available from Wee Generation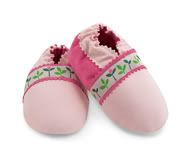 IsaBooties

These soft and comfy shoes are easy to put on, but hard for our kids to pull off. They are machine-washable and machine-dryable. Plus they are breathable, durable, skid-proof, and fade-resistant. And most importantly hip and stylish! They are 100% animal-free, made in the US with non-toxic dyes, and even come in packaging that is recycled/recyclable and printed with soy ink.

Available from IsaBooties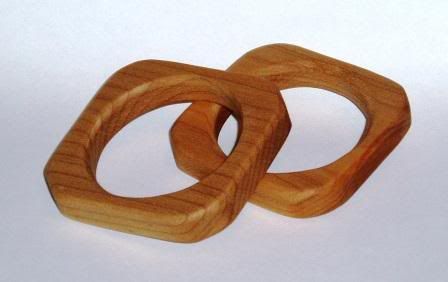 Maple Teether

This maple teething ring is made to not only soothe those budding teeth and aching gums, but to also stimulate your baby's sense of touch and exploration. The ring is just the right size to grasp and manipulate in baby's tiny hands. Each teething ring is handcrafted in a Michigan woodshop by a father. Then are treated with a delicate lemon scented beeswax. The beeswax is all natural, made without the use of petroleum distillates.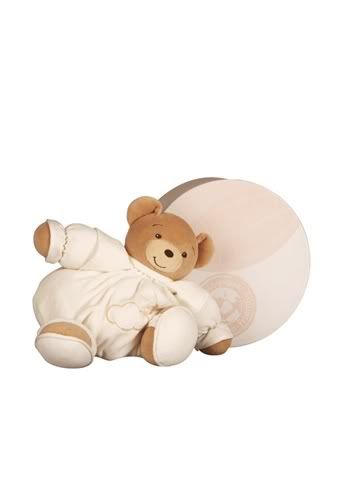 Available from Down to Earth Toys

Kaloo Toys

This beautiful plush hails from France. Part of their Naturel Collection, this plush is made from 100% organic fibers and will provide your child with many years of delight.

Use coupon code "BGM15" for 15% off their entire order. Free ground shipping for all orders over $100.

Available from Green Baby

Toys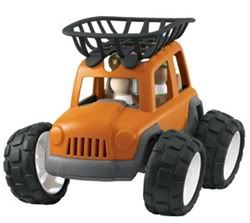 Sprig Toys Discover Rig

This is a "no batteries needed" for kid powered "green" vehicle with working lights, sounds and motor made from recycled wood and reclaimed plastics. The Discover Rig is powered by preschoolers' natural kinetic energy. When a child rolls the toy forward, it triggers the generator that powers both the vehicle lights and plug-in characters, taking the child on a self-powered safari of the imagination. Standing nearly a foot high and wide without the push bar, the Discover Rig is the perfect size for indoor or outdoor adventures.

Use coupon code "BGM15" for 15% off their entire order. Free ground shipping for all orders over $100.

Available from Green Baby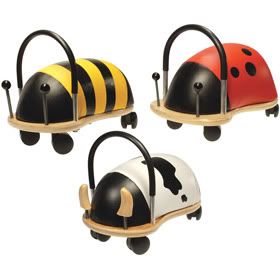 Wheely Bug

The Wheely Bug ride-on critters are quickly becoming "the" gift-to-give for youngsters. These buggies have a leatherette seat with a layer of foam underneath so it's soft. There are no sharp edgesr. The tough PU covering is easy to clean, entirely non-toxic and contains no PVC. The sturdy plywood base is made from renewable plantation timber.

Available from Baby Earth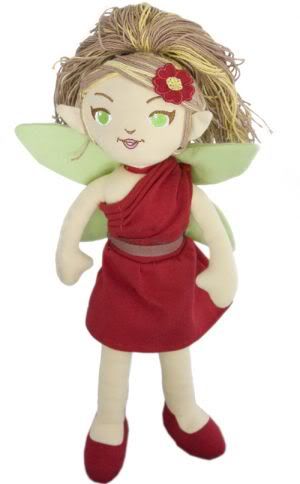 Maia - The Tree Pixie - Earth Friendly

Maia the Tree Pixie is made from 100% ceritfied organic cotton and is losing her home in the Rain Forest due to deforestation. Take her home to your little one and together learn what you can do to help. Portions of Proceeds help save the Rainforest. Recycled Packaging. Includes information about the Rain Forest, the dangers it faces and what you can do to help. Maia measures 7" x 13.25" x 3.5".

Get free shipping using coupon code: GFM

Available from Manhattan Living Baby


Enviro-Blox™

Enviro-Blox™ are the completely bio-degradable building blocks and logs! Made in the US from cornstarch and free from plastic or oil based materials, Enviro-Blox are incredibly adaptable. Simply moisten an Enviro-Blox with water for an instant hold. When it's time to put the blocks away, Enviro-Blox pull apart easily and can be reused multiple times! They come in a zip-top bag for storage and to minimize waste. When the time comes to discard your used Enviro-Blox, simply place them in water and watch them magically disappear

Available from Cadaco

Fagus Van


This solid car, made with Germany quality, is made of beech wood and has real rubber tires. The wood is a beautifual natural color and is so smooth with a hint of a shine. It drives great on any surface and is the perfect size for little hands.

Receive a 10% discount off your first order using the code: "GCM08" during the check out process.

Available from Natural Pod

Yummy/Sweet Treats



Organic Vegan Fudge

For more than a decade, Allison's Gourmet has been delighting customers throughout North America with organic gourmet treats made from the finest ingredients. Today, the leading online organic bakery is gearing up for the busy holiday with its yummy Organic Vegan Fudge. Allison's Gourmet Organic Vegan Fudge is made with high-quality soy-free ingredients. It has a perfectly smooth texture and rich flavor.

Available from Allison's Gourme



[Me] & Goji Custom Cereal

[Me] & Goji Custom Cereal has over 40 natural and organic ingredients to choose from that include the healthiest foods on earth. You create your own customized blend and then name your cereal and it is printed right on the packaging. They give 5% of their profits to charity, and are partnered with Bonneville Environmental Foundation, an organization that invests in high-caliber wind and solar energy projects. Their unique packaging minimizes empty space, is completely recyclable, and wherever possible, they print with vegetable inks.

Available from [Me] & Goji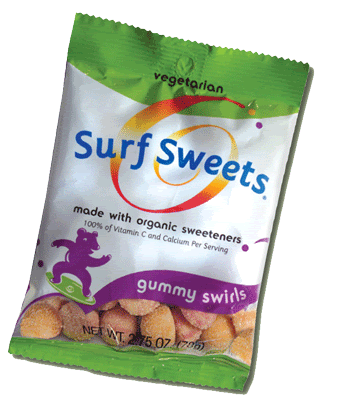 Surf Sweets Candies

Surf Sweets gummy candies and jelly beans are made from organic and natural ingredients without artificial flavors and colors. Surf Sweets are drenched in fresh fruit flavor and fortified with Vitamin C. The candies are non-GMO, gluten-free, produced in a nut-free facility and are one of the few candies produced without corn syrup. Surf Sweets are packaged in a manner that minimizes the impact on the environment.

Available from Surf Sweets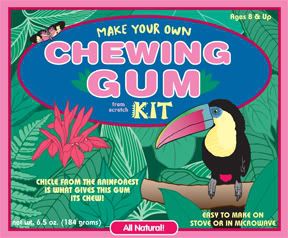 Make Your Own Chewing Gum Kits

Make your own chewing gum with the sap of the Sapodilla tree that grows in the rainforests of Central America. Everything you need is included in this kit and it's easy! You can make your own gum on the stove or with a microwave. Great for a classroom activity, scout troops, birthday parties, home school, or after school groups.

Available from Glee Gum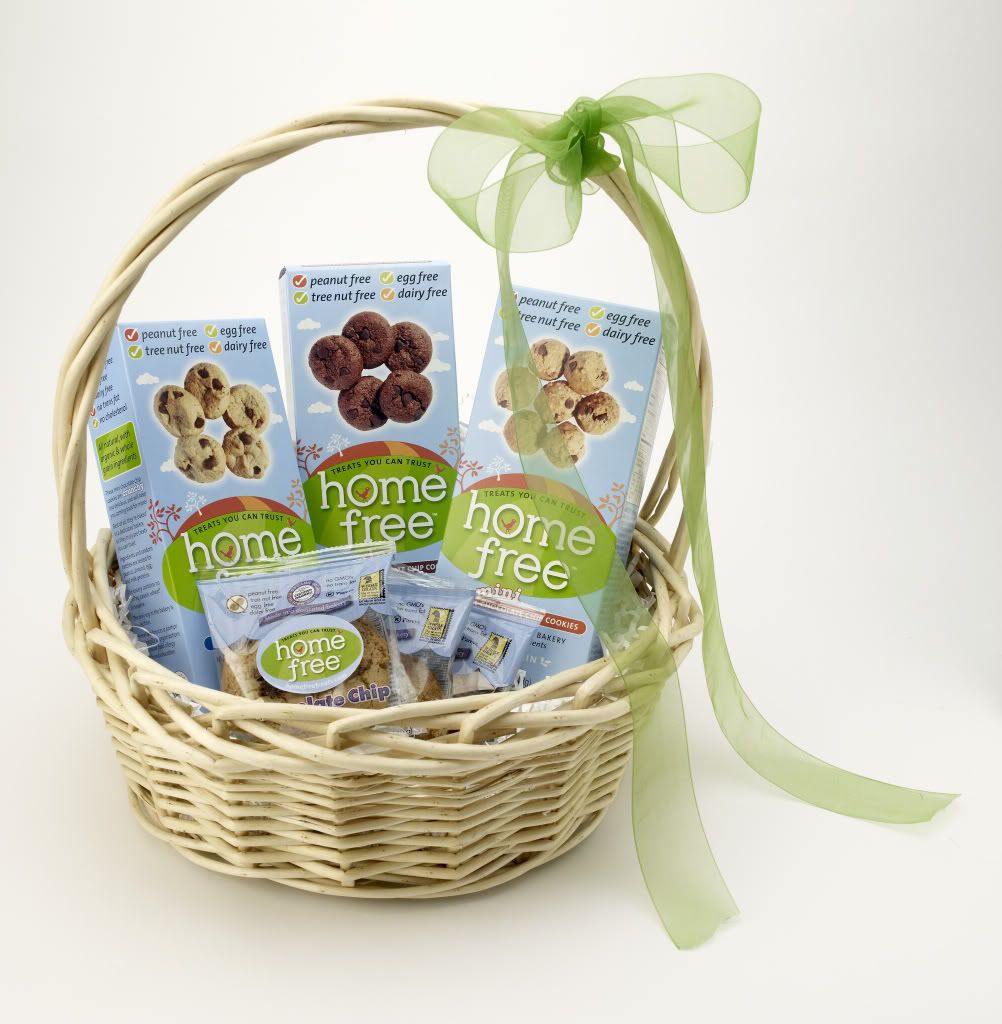 HomeFree™ Gift basket

HomeFree, a new brand of organic, ready-to-eat, whole grain cookies and coffee cakes free of common food allergens including peanuts, tree nuts, dairy and eggs, has put together a terrific cookie basket for the people on your list with food allergies this holiday season. HomeFree makes a variety of cookies and coffee cakes in a dedicated baking facility, where it conducts allergen testing on ingredients and random product batches to ensure that each product is free of common food allergens.

Available from HomeFree

Stocking Stuffers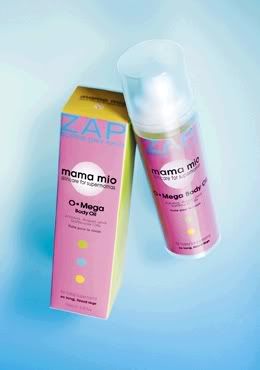 O-Mega Body Oil

The light, quick absorbing, Gravida fragranced blend of omega-packed oils smoothes your entire body/ It leaves your skin with a healthy sheen so soft, and smooth. It is a blend of Jojoba, Argan, Sweet Almond and Safflower Oils

Available from Mamamio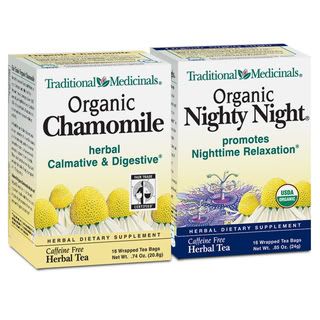 Traditional Medicinals Teas

These are organic, fair trade, sustainably harvested medicinal teas – and manufactured with a solar powered tea factory! They have products for kids, a women's line, and also a full seasonal variety (good for cold/flu season.

Available from Traditional Medicinals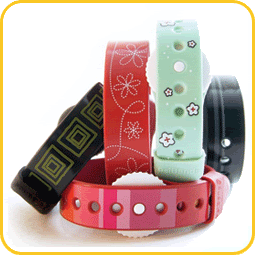 Psi Bands

Psi Bands are drug-free acupressure wrist bands that relieve nausea due to morning sickness, travel (motion sickness), anesthesia, or chemotherapy. Psi Bands offer the gift of relief! They are appropriate for men or women and make an ideal stocking stuffer. They are also the only bands that are adjustable at both the acupressure point and around the wrist to fit the user and allow for swelling that sometimes occurs during pregnancy and medical procedures. They are also stylish.

Available from PSI Bands


Corn Bag Critters

Corn Bag Critters are a natural or homeopathic remedy for common aches and pains such as earaches, sinus pain and pressure, growing pains, and more. Corn Bag Critters are made from 100% cotton chenille cover, and inside is the muslin bag filled with whole kernel feed corn. Corn Bag Critters make great buddies for children.

Available from Heavenly Hold


Meré Minerals Multi-Purpose Powders

offers some of the most vibrant multi-purpose powders available, while using the purest minerals. They offer mineral powders that are matte, have just a little hint of shimmer, to those that are pure shimmer. Their multi-purpose powders can be used on the cheeks, on the eyes and some even on the lips. You can even make your own custom nail polish using a clear polish and one of our many mineral powders. With colors like Grape, White Sparkle, Turquoise, Smokey Purple and Plum Pizzazz, that special woman in your life will absolutely fall in love with these amazing colors.

Mention "Goodies for Mom" sent you, and you will receive the following discount on all their full-size products. All 5 gram jars for $5.50. All 10 gram jars for $10.00. And all 30 gram jars for $18.00.

Available from Mere Minerals

Tweens/Teens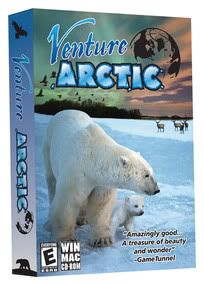 Venture Arctic

Venture Arctic, is an environmentally-conscious tycoon PC game for players of all ages. Players step right in to icy lands where wolves roam free and orcas patrol the seas. Control the forces of nature to bring summer to a Polar Bear and her cubs, or experiment with the effects that climate change and mass extinction can have on animals from the adorable Puffin to the massive Bowhead Whale. Balance is key in this inspiring and truly entertaining adventure into an often forgotten part of our world.
Experiment with how animal relationships change when the weather is unseasonably warm or when a species is knocked out of the food chain
Unlike other tycoon games, there are no people in Venture Arctic.

Use "GOODIES" for 40% off your total purchase at http://www.brightermindsmedia.com/. (Not valid with any other offer, and expires December 31, 2008.)

Available from Brighter Minds Media


BuddhiWear Hoody

This super fine organic cotton gauge rib hoody has simple lines and a front pocket. The lightweight hoody has extra long sleeves. It stretches to fit everyone nicely and is super soft. They plant a tree for every garment sold.

Use coupon code "GOODIES20" for 20% off your entire purchase (make sure to use all capitals).

Available from BuddhiWear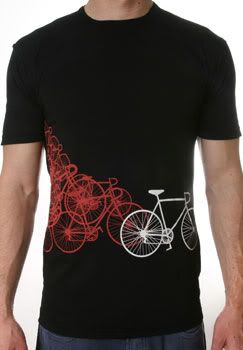 Sub_Urban Riot 10 Speed Tee

Sub_Urban Riot is a Venice-based apparel company that sources premium organic products, all made in USA. Their products combine art and bold styling with high-end basics; without a hyper-inflated price tag. Their 10 Speed organic t-shirt encourages people to get on a bike and save some gas. The 100% organic cotton is printed with low impact dye.

Get 40% off all purchase with coupon code "riot300"

Available from Suburban Riot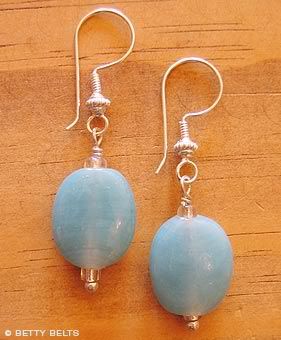 Kalia recycled glass earrings

These recycled glass earrings with allergy safe 925 sterling silver ear wires are timeless and sweet with a touch of color. They are made according to fair trade principles in Bali. This item swill be shipped to you in a reuseable organza gift bag.

Goodies for Mom reader receive a 10% discount with coupon code: "mom". Expires 12/31/2008

Available from Betty Belts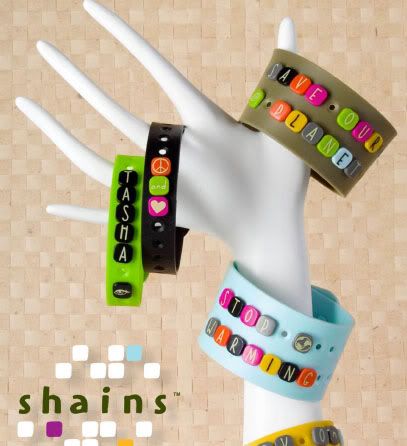 Shains Jewelry Kits

Shains Jewelry Kits made of recycled materials and are empowering for kids of all ages to make their own statement. Mix and match colors, letters, numbers and images for your own unique style. They donate 10% of net profits to environmental organizations.

Available from Shains Ware

PETS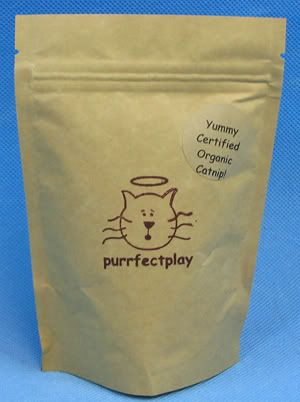 Certified Organic Catnip

Their catnip pouches are sealed and contain 1 full ounce of Oregon Tilth certified organic catnip. Each pouch is resealable for a long shelf life once it comes to you. The pouches also contain packets of certified organic cat grass seed and instructions on how to use them as planters once all the catnip is gone.

Available from Purrfect Play

Mini Doggy Bones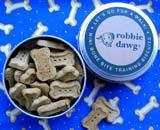 These 2 oz tins that are handy to pack in a bag or your pockets. They make great gifts for that new puppy, as a house gift, or just for that special dog in your life. The Four Cheese Oatmeal is made with Organic brown rice flour, Organic oat flour, Organic cheddar cheese, Organic colby cheese, Organic jack cheese, romano cheese, and canola oil.

Available from Purrfect Play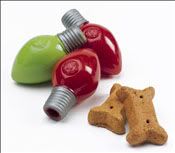 Orbee-Tuff® Bulb with Treat Spot™

These whimsically-shaped all-purpose toy is doggie-durable, buoyant and minty. The Bulb has a Treat Spot for stuffing, well, stuffing and other great leftovers. Made in the U.S.A. Recyclable, non-toxic and rinses clean.

Available from Planet Dog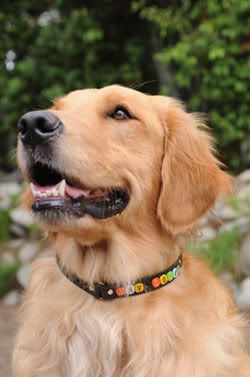 Shains Pet Collars

Shains Fashion Pet Collar come with 60 changeable Elements. They include the alphabet and numbers, and exclusive pet icons

Available from Shains Ware

Buddy Biscuits Natural Dog Treats -
Gingerbread Flavor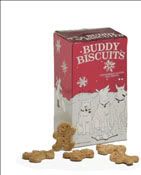 When only healthy and wholesome ingredients will do, get Buddy Biscuits. These special-edition gingerbread-flavored treats are made with ingredients readily found in your own kitchen. Completely salt, sugar, soy, dairy, egg and corn-free treats. Great for dogs with allergies. Made in U.S.A.

Available from Planet Dog