This contest is closed.
Winners will be announced Monday evening.
~~~~~~~~~~~~~~~~~~~~~~~~~~~~~~~~~~~~~~~~
Goodies for Mom is having a Mother's Day Givaway for all those hard working mammas who take care of their lucky families and give 110% each of 365 days a year and deserve a little pampering.

Just visit our generous sponsors. Then come back and leave a comment below telling us what your favorite item on their site is along with which of the fabulous prizes you would most like to win. For each site you visit, just leave a comment for multiple chances to win. (That gives you 6 chances to win!!!)

Deadline to enter is Mother's Day, Sunday, May 11 at 8:00PM EST.

Here's what you can win: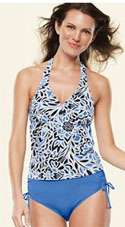 Land's End $100 Gift Certificate
(value=$100.00)
With swimwear season right around the corner, Land's End's Beach Living® suit separates are available in new cuts, styles, colors and prints. These separates include swim tops with adjustable straps that can be worn three different ways, side ties on swim skirts and bottoms that can be shortened or lengthened. Or get a Custom Suit that provides a customized and supportive fit for each woman's one-of-a-kind body and is available in multiple prints, patterns and solids. Watch later this month for a full review of the swim suit separates. [Visit Land's End now.]



Bebe Au Lait Nursing Cover and Baby Bonding Book Combo
courtesy of Love & Blessings, LLC (value=$47.95)
Nurse discreetly and in style! Our award winning nursing covers are sought by nursing moms everywhere. The Baby Bonding Book: 50 Ways to Connect With Your Infant is a fun way to enhance the bond with your baby. These simple, fun and intimate activities work to open the heart and create an atmosphere conducive to bonding. [Visit Love & Blessings, LLC now.]



2-18oz. bottles of Sun Sauce Moisturizing Sunless Lotion (6 winners) (value=$64.00)
Not all Sunless Lotions are created equal and once you have tried this one you will be aware of just how different this very high quality, vitamin rich formula is from the average Sunless on the market. You will enjoy excellent color from this product, a rich dark tan and fast results. [Visit Sun Sauce Now.]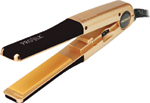 ProSilk Gold Flat Iron and Silky Serum (value=$69.90)
The 2008 launch of ProSilk's "Golden Flat Iron" is a masterful culmination of advanced flat iron technologically gilded in natures most sought after commodity; gold. The stunning in Golden Flat Iron is a drop-dead beauty with brains. With it's 7 second heat, and automatic sensor control, it is ergonomically engineered and light weight. The surface plates are scratch free surface. It is easy to clean, and inhibits odor and bacteria buildup. [Visit ProSilk now.]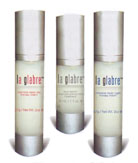 Laglabre Skin Care Daytime Serum, Anti-Wrinkle Serum, and Night Time Serum
(value=$162.00)
Laglabre anti-wrinkle face serum visibly diminishes the appearance of lines, wrinkles, discoloration and environmental damage. Formulated with Embur Technology formulation to give you that younger, vibrant look and feel you have been searching for. The la glabre intensive repair day therapy cream works all day so you can look your best. It diminishes the appearance
of fine lines and wrinkles while giving your skin that healthy feel and glow. La glabre night time serum works all night to diminish the appearance of fine lines and wrinkles while replenishing the skin. [Visit LaGlabre now.]


Mother Nurture: Life Lessons From The Mothers Of America's Best And Brightest
(value=$24.95)
When Stephanie Hirsch gave birth to her son, she began to think about the kind of person she'd like him to be: generous, family-oriented, loving, courageous, and professionally accomplished—someone like Steven Spielberg. One conversation with Steven Spielberg's mom became a quest to interview the women behind some of the most talented artists, brilliant journalists, and dedicated athletes. The result, MOTHER NURTURE. It is an inspiring collection of common-sense advice and memorable personal stories from celebrity mothers. Mothers whose children have reached the top of their fields be it sports, politics, music, literature, entertainment, or business. Some of the famous moms includde Lance Armstrong's mother, Matt Lauer's mom, Beyoncé Knowles mom, and the original inspiration, Steven Spielberg's mom to name a few. Watch for a full review later this month. [Visit Amazon.com now.]

Leave your comments now.