Here is your Virtual Goody Bag for Moms. It contains coupon codes, innovative mom-owned companies, and helpful articles.
(Make sure to check back for updates. Last updated: June 1, 2009)

DISCOUNTS/COUPONS


Cushie Pushie Breast Support Pillow
Website: http://www.cushiepushie.com/
Description: The Cushie Pushie Breastfeeding Pillow is made for breastfeeding mothers by a mother. It is a pillow designed to help you gain the correct breast position for easier breastfeeding. Also available pro-breastfeeding apparel, gift items and breastfeeding gift baskets.
Coupon Code: "Goodies" for 10% off


Happy Panda
Website: http://www.happypandababy.com/
Description: The Happy Panda brand exists to help dress bigger babies. Happy Panda produces high quality babywear, designed and made in the USA, using environmentally safe fabrics and inks for the safest, most comfortable fit for the happy panda in your life.
Coupon Code: "G4M" for 15% off at check out, expires 3-17-2010


Quirky Baby
Website: http://www.quirkybaby.com/
Description: Offering the best baby slings, carriers, & babywearing gear: Ergo, Beco, and Scootababy soft structured carriers, Hotslings and Karma Baby pouch slings, Maya Wrap and EllaRoo ring slings, BabyHawk and Kozy mei tais, Moby stretchy wraps, & great accessories, including BabyLegs.
Coupon Code: "NEWBABY" for Free shipping

Diapers.com

Website: http://www.diapers.com/
Description: Diapers.com is the largest online specialist offering baby care necessities in the United States. As dads themselves, owners Marc and Vinit understood the world of diapers. They expanded to include a wide selection of baby necessities, including many natural, eco-friendly and organic baby products. They offer low prices, along with the convenience of fast, free shipping and great customer service.
Coupon Code: "Goodies" for $10.00 off your first order of $49 or more plus free shipping.

Polka Dot Bumblebee
Website: http://www.polkadotbumblebee.com/
Description: Custom Photo Cards & Personalized Stationery
Coupon Code: "Goodies" for 5 free cards on orders over 50 and 10 free cards on orders over 100


Baby Fish Mouth
Website: http://www.bfmwear.com/
Description: "Uncommonly cute" baby gifts that resonate with movie lovers of all ages. Baby Fish Mouth offers hip and witty baby t-shirts for infants and toddlers. They come stylishly and creatively packaged in a Signature Movie Popcorn Box, making the perfect shower or new baby gift for any little film fan.
Coupon Code: Use "Free09" for free shipping


Stork Magnets
Website: http://storkmagnets.com/
Description: Stork Magnets is THE solution for custom photo birth and pregnancy announcement magnets.
Coupon Code: Use "tweet410" to save 10%

Eternal Maternal
Website: http://www.eternalmaternal.com/
Description: Eternal Maternal helps you create a pregnancy that will be remembered and cherished for years to come with luxurious bath and body delights,, a one of a kind belly facial, pregnancy jewelry, and an award winning belly casting kit.
Coupon Code: "BELLY" for 15% off anything at their site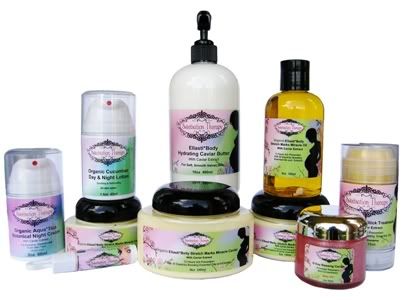 Sweetsation Therapy
Website: http://www.sweetsationtherapy.com/
Description: Grow the Organic Way! Organic and Natural Pregnancy and Baby skin care. Our unique Organic Pregnancy line contains 30 elasticity boosting Essential Oils to help you prevent stretch marks. Our Baby skin care line cares for your Baby's delicate skin to keep it soft and healthy for thousands kisses. We also offer innovative Clip'n'Sleep Silk Baby Slings to help your baby sleep in and out of it without interruption.
Coupon Code: Enter "10FORME" at check out to receive 10% discount on all your purchases.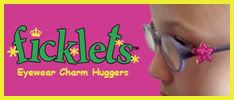 Ficklets Eyewear Charm Huggers
Website: http://ficklets.com/
Description: Take the "ho-hum" out of eyewear, add Ficklets and go from ordinary to a fun, colorful and stylish look. Ficklets are interchangeable, easy to attach and remove, giving you "eye-popping" options to mix-and-match depending on your interest, outfit or mood. Ficklets make eyewear uniquely you... they're your "I-candy"!!
Coupon Code: Enter "GFM-LOIS" to receive 30% off online purchases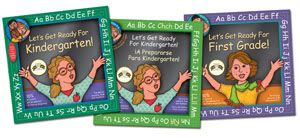 Cedar Valley Publishing Books
Website: http://http://www.cedarvalleypublishing.com/
Description: These Award-Winning, State-Approved books are taking the nation by storm, helping parents and kids prepare for Kindergarten and First Grade like never before! Geared for ages 2-8! Teachers at home and school love them! Used by over 400 school districts! The Kindergarten book is now available in a Spanish/English Edition!
Coupon Code: Use discount "CEDAR" for a 20% discount for online purchases

HELPFUL LINKS


OTHER SPONSORING VENDORS
Please let us know if you find any of these coupon codes that appear to be no longer valid.